OK Engineers is a major Brass Decorative Parts manufacturer, supplier and exporter; these parts are manufactured using hi-tech CNC machines for excellent finish and dimensional accuracy. Brass is used for decoration for its bright appearance and applicable were low friction is required, some of the decorative parts include – locks, gears, bearings, ammunition casting, doorknobs, electrical and plumbing applications and many more decorative items.
Brass is used in decorative parts from renaissance and medieval period all over the world. We have team which is committed in providing best quality products to our customers. The Brass decorative parts are manufactured as per requirement of the clients, as per drawings provided and sample given. We offer products in small as well as large batches according to clients order. These are available in different finish to be extensively used in hardware fittings. We strictly maintain high quality in the manufacturing process, which helps us to provide excellent products to our clients.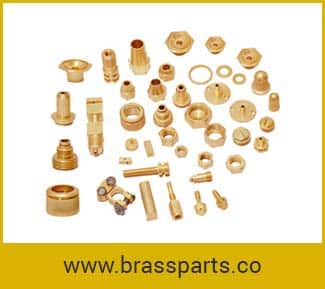 We are one of the leading producers of Brass Decorative Parts in India, supplying products to all the places in India and exporting goods to many countries such as – U.S.A., U.K., Sweden, Germany, Switzerland, Poland, Netherland, Spain, France, Italy, Czech Republic, Denmark and all other European Countries. With fast manufacturing procedure and large delivery network available all over the world we are able to deliver product in shortest time possible to any part of the world with the desired specifications of the industries, and all this is available at a comparative rate. This makes our product desirable in national as well as international market.