Brass Precision Components are widely used in Hydraulics & Pneumatics, Gas & Oil, Valve Assembly, Power Transmission, Electronics, Telecom, Plastics & Rubber Molding and many more. For all these industries we offer a wide range of Brass Precision Components. These components are manufactured from best quality raw material at a cost effective price, which are safe to use and have a longer life. Latest technology is used in manufacturing of Brass Turning parts to get parts with high strength, dimensional accuracy and easy to use.
From the beginning, we have selected customer centric approach. We are committed to provide our customers best quality products and services from start to the end dispatch with all necessary identification, packing and shipping services that are designed according to international standards. OK Engineers is a well recognized manufacturer, exporter and supplier of Brass Precision Components all over the world, supplying goods everywhere in India and exported to most of the countries such as – USA, UK, Sweden, Germany, Switzerland, Poland, Netherland, Spain, France, Italy, Czech Republic, Denmark and all other European Countries.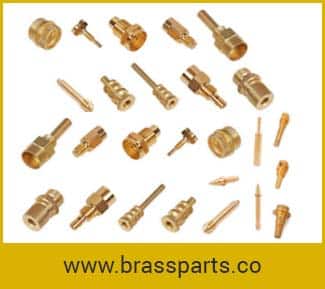 Our quality assurance team makes all efforts to monitor each and every manufacturing process to maintain high accuracy. We make sure that all components are manufactured with premium quality raw material so the components have better tensile strength and are durable. Components being of any size or any complexity we manufacture every part with utmost precision. With a wide network of delivery channel and fast production process we are able to deliver products in shortest time possible.