OK Engineers is a manufacturer, supplier and exporter of Brass Precision Turned Parts, providing best quality products. Brass Precision Turned Parts require non-ferrous material and corrosion proof material to increase life of machinery, which makes the machinery more durable. We manufacture brass precision turned parts in medium as well as large scale. These parts are manufactured by using CNC machines with multi-spindles, enabling the machining of several parts at the same time, for achieving high production rates.
Brass Precision Turned Parts are used in following industries – Pumps, automobile, hoses, pipes and solar equipments. We also provide customized equipments as per the requirement of the industry. Ensuring that the equipments manufactured are of best quality, highly durable, rust proof and require low maintenance. These Brass Precision Turned Parts are highly capable of providing excellent performance. We provide wide range which is carefully designed under the guidance of professionals that ensures efficiency of components.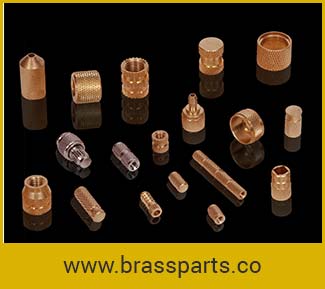 We export goods to most of the countries such as – USA, UK, Sweden, Germany, Switzerland, Poland, Netherland, Spain, France, Italy, Czech Republic, Denmark and all other European Countries, and also supply goods anywhere in India. By following customer centric approach we have become one of the most reliable brass turned precision parts provider. We also provide customized products as per sample and drawing. We endeavor to delight our customer satisfaction by continuously trying to improve the quality of our products and services through innovation, development and involvement of employees.