OK Engineers manufactures a wide range of Brass Screws Turned Metal Parts, these components are manufactured using CNC machine which allows machining of products and turned parts including automatic and hand turned screw machine products. With years of experience, we are proficiently capable of manufacturing a large variety of Brass Screws Turned Metal Parts. We make sure these parts are cautiously made with accurate dimensions along with having superior surface finish. We are known in the industry for precise design, dimensional precision, high tolerance and seamless construction.
Our experienced team designs production process in such a manner that maximum utilization of available resources, which allows us to manufacture products in shortest time possible with high accuracy. We provide customized products to our clients as per their requirement, as per sample and drawing. As products are to be sent to countries far away, special packaging is done as per the international standards. Shipping and after sale services are designed as per customers requirements, we have established a reputation as being the most versatile and customer friendly manufacturer.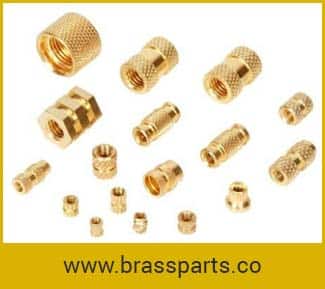 Brass Screws Turned Metal Parts are available in innovative design, various sizes and specification. Aiming to quality management, customer satisfaction and quality of the product, we have a quality control system and its data are regularly audited by our management and external auditors. Whether the order is big or small, we assure on time delivery. The countries we export Brass Screws Turned Metal Parts to following countries – Germany, Switzerland, U.S.A, U.K., Sweden, Poland, Netherland, Spain, France, Italy, Czech Republic, Denmark and all European Countries.