OK Engineers, established with sole objective of providing best quality products to our clients, is a leading manufacturer of 
Cable Glands in Jamnagar
. 
Cable Glands
are produced in a number of different designs and sizes and even made in accordance to special industrial requirements. These products are made to meet the unique requirements of the industries. The advantages of buying products from OK Engineers are- solving an application requirement, innovative products, easy installation and reasonable rate.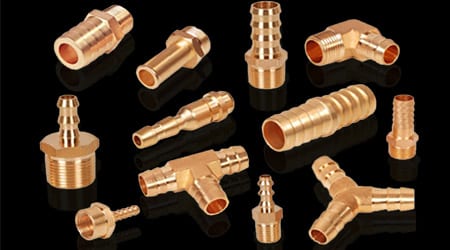 Cable Glands are also known as Connectors, as they are used in connecting. Cable Glands are used in various industries such as – electrical power, control, instrumentation and automation system. These glands are rust proof, resist dripping water or water pressure to prevent hazards in industry; the products are checked before providing it to industries. OK Engineers supply a comprehensive range of industrial and hazardous area cable glands for smooth interconnection of cables and equipments. Our cable glands hold on to the national as well as international standards and specifications.
We manufacture and design Cable Glands using latest technology and advance machinery to provide optimal systems integrity when used alongside our cables and form an integral part of our cable solutions. The range of our Cable Glands are supplied and exported around the world and products are also manufactured as per customer's requirement, sample and as per drawings provided as requirement of each industry may vary. The countries which we export Cable Glands are –  U.S.A., U.K., Sweden, Germany, Switzerland, Poland, Netherland, Spain, France, Italy, Czech Republic, Denmark and all other European Countries.