Welcome to Ok Engineers as one of the professionally managed entities engaged in Manufacturer and exporter of Brass Turning parts like Cable glands for electrical & Wiring industry, Lamp parts, Automotive components, Brass Insert for molding industry, Brass plumbing fitting, Brass hydraulic and pneumatic fitting for sanitary ware industries, Brass precision components for hi-tech application as per drawing and samples. 
Due to interest in modern manufacturing technology, Quality accuracy measuring, and testing equipment, and R & D Facility company has successfully developed precision Turning components, Electrical components, Brass lamp parts, wiring accessories, etc. many more.  Our main aim is to deliver customer-friendly and reliable services. We supplied our brass products all our India, as well as offshore regions, likes USA, UK, Germany, France Europe, middle-east and Spain.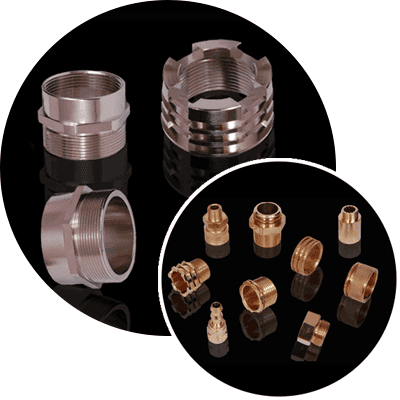 OK engineers, a company with world-class eminence have envisioned to offer the best quality brass products with 100% customer satisfaction and internally to embrace the best approaches of management techniques such as TQM, innovation, motivation, and international benchmarking. The competitive scenario of today's industrial era is bound with the time frame and that has increased the value of brass parts. Taking time factors into consideration, we have introduced Brass Metal Component Solutions under one roof with our resolutions for industries that are genuinely made to measure all around the world. To become the most favored brand for various sectors like the Electrical, Automobile, Engineering, and Telecommunication sector for their need of fasteners and metal components, OK engineers have recently enhanced their capacity along with building new competencies on its way. We invite inquiries from any corner of the world to build mutually rewarding business relationships for Brass Parts. Located at the industrial hotspot of Jamnagar (Gujarat) in western India, we have an extensive distribution channel of OEM and Export that caters to both national and international clientele.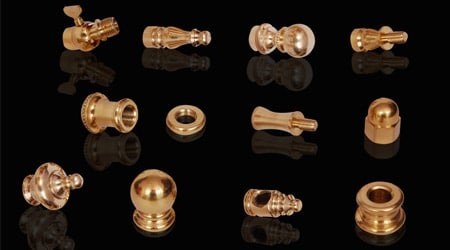 O.K engineers are manufacturing superlative quality Brass lamp parts. Offered Brass products as per sample, specification given by our client. Offered at competitive rates we ensure complete reliability for our brass products.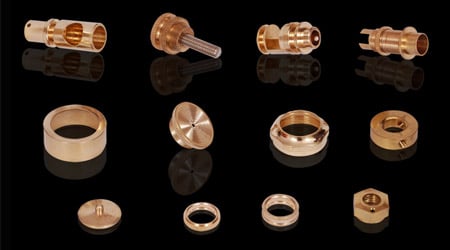 Owing expertise in the market we are one of the manufacturing and exporter of Brass Turning parts in Jamnagar. Manufactured by utilizing fine quality and the latest advanced techniques.
Our in-depth knowledge in industrial expertise has enabled us to emerge as one of the reputed manufacturer, supplier and exporter of Automotive Components in Jamnagar.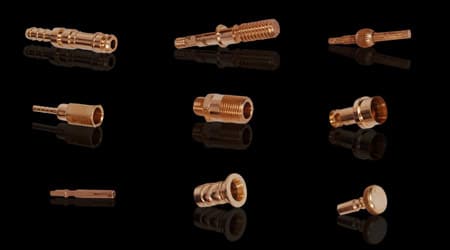 We are one of the manufacturing vast ranges of Brass Sanitary fitting in light of Global market requirement. As we offer all the brass products as per drawing and specification are given by our valuable clients.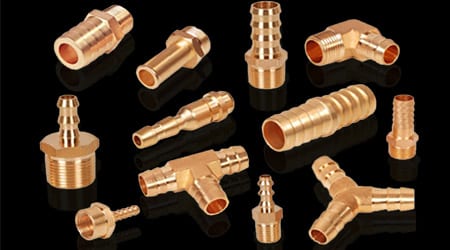 Brass is still commonly used in locks, hinges, gears, bearings, ammunition casings, zippers, plumbing, hose couplings, valves, and electrical plugs and sockets. It is also used sizably for musical instruments such as horns and bells even used as a substitute for copper in making costume jewelry, fashion jewelry, and other imitation jewelry.